| | | |
| --- | --- | --- |
| Welcome | | You are not currently logged in. |
Hartford Firefighters Golf Tournament
Hartford Career Firefighters Golf Tournament Registration Form
Friday June 6th 2014 9:00 am
Registration 8-9am tee off at 9am sharp
Crown Point Country Club 910 Brook Road Springfield Vermont
Scramble Format-Shotgun Start
Proceeds will benefit the Hartford Career Firefighters Scholarship Fund
Prizes awarded for closest to the pin, longest drive, hole in one – door prizes, 50/50 raffle – putting contest
------------
Lunch will be served at the conclusion of the day
------------
Individual golfers encouraged to register
$75.00 per golfer - $300.00 per team(includes lunch)
Registrations can be mailed to: Hartford Career Firefighters, 812 VA Cutoff Road White River Jct. VT. 05001
For any questions or to request a registration form contact Shawn Hannux 802-296-1037 – shannux32@hotmail.com
Registration deadline: May 23rd 2014
MDA Boot Camp 2014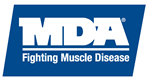 Dear Brothers and Sisters,
2014 marks 60 years since our brothers and sisters of the International Association of Fire Fighters (IAFF) made a promise back at the 1954 IAFF convention to stand and fight with the Muscular Dystrophy Association against muscle disease, until that fight was won and a cures and treatments were found for these debilitating diseases. This fight is still not yet won, so our commitment remains as strong as it has been since day one.
The IAFF over the last 59 years has become the largest national sponsor of the Muscular Dystrophy Association. Our commitment to MDA is second to none. In 2013, Fire Fighters across America led by IAFF members raised over $26 million dollars to aid in the fight against neuromuscular disease. In Vermont, IAFF member departments raised close to $18,673 in 2013 to support MDA's vital services across the state.
As a sign of our solidarity in support of MDA, this year the 3rd District of the IAFF will be holding a unified IAFF/MDA Boot Camp. Our combined efforts raised close to $2 million across New England in 2013, helping MDA fund its life-saving research, neuromuscular clinics, professional and public health education and of course the annual MDA summer camps.
This letter serves as your Local's invitation to the "3rd District IAFF/MDA Boot Camp".
This year's MDA Boot Camp will be held on Monday, May 5th at Mohegan Sun in Uncasville, CT. Here is the schedule for the day.
11:30 a.m. – 12:30 p.m. Registration
12:30 p.m. – 1:30 p.m. Lunch
1:30 p.m. Boot Camp Meeting / Reception to follow
*Overnight accommodations will be provided to only two attendees per Local
All Vermont Locals are invited and encouraged to attend and can send two representatives.
Your local MDA staff representative will be following up to ensure receipt of this invitation and to confirm your attendance in the coming weeks.
Thanks in advance for your attendance and congratulations again on a great 2013.
Fraternally,
Benjamin R. O'Brien
President, Professional Fire Fighters of Vermont
The Importance of Photoelectric Smoke Detectors
The Professional Firefighters of Vermont worked hard with legislators to pass a bill requiring the usage of photoelectric smoke detectors in commercial and residential buildings in Vermont. Lives have been saved thanks to the hard work by the PFFV and the VT Legislature
The PFFV Executive Board met on June 12th via conference call to discuss the vacant Trustee position. After thoughtful discussion and deliberation about the three candidates for the position, the E-Board voted to appoint Brattleboro L4439 President Ron
Hubbard for the remainder of the term. We would like to thank all of the candidates that submitted their names for consideration and congratulate Ron on his appointment.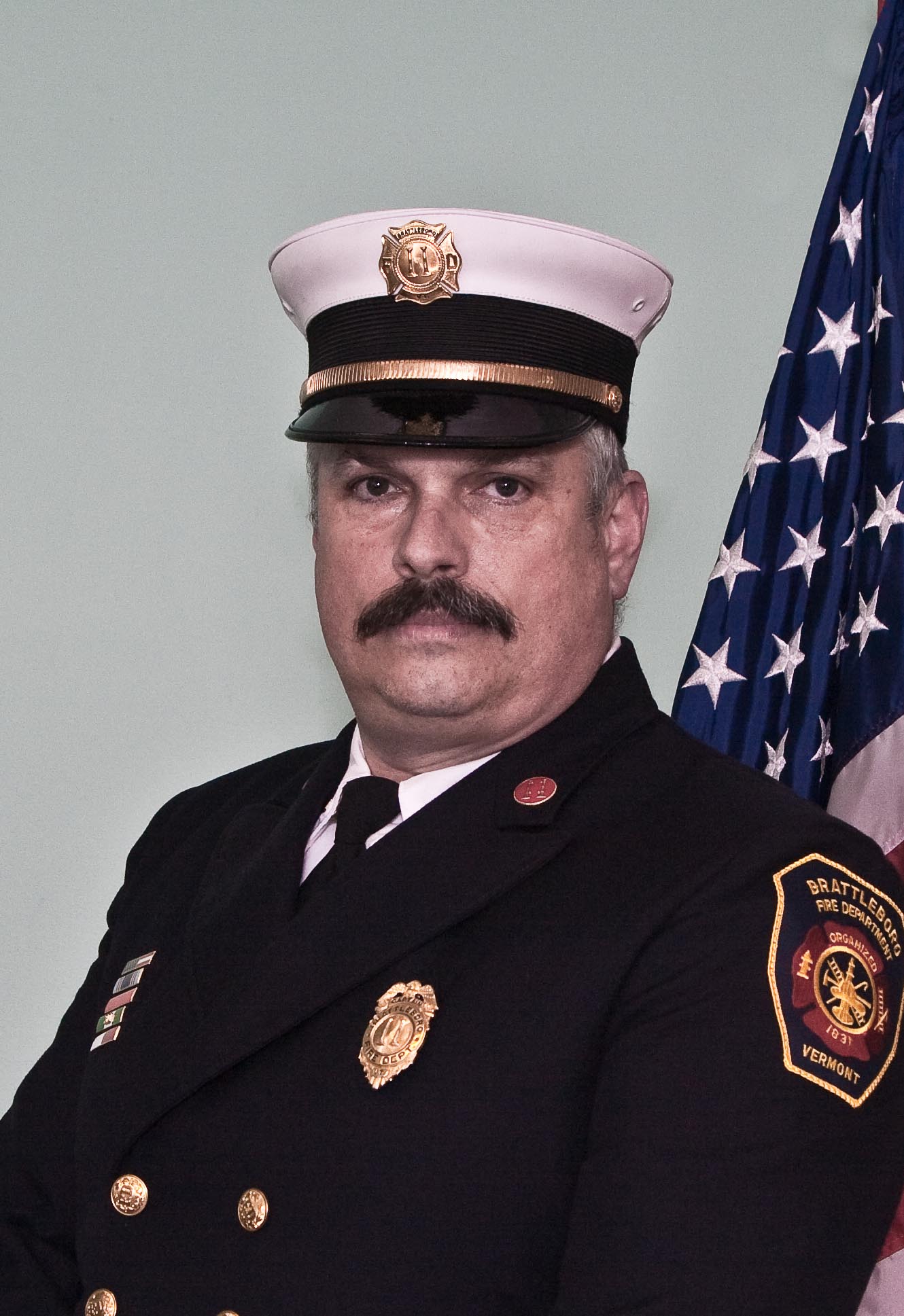 S.81 and S.85 signed into law by Gov. Shumlin
On June 13th at Central Station in Burlington Gov. Peter Shumlin signed two very important pieces of legislation into law: S.81 and S.85. Firefighters in Vermont are now safer thanks to the work of the State Legislature and the support of our Governor.
Please click on the attached PDF for storm safety information from the Professional Fire Fighters of Vermont.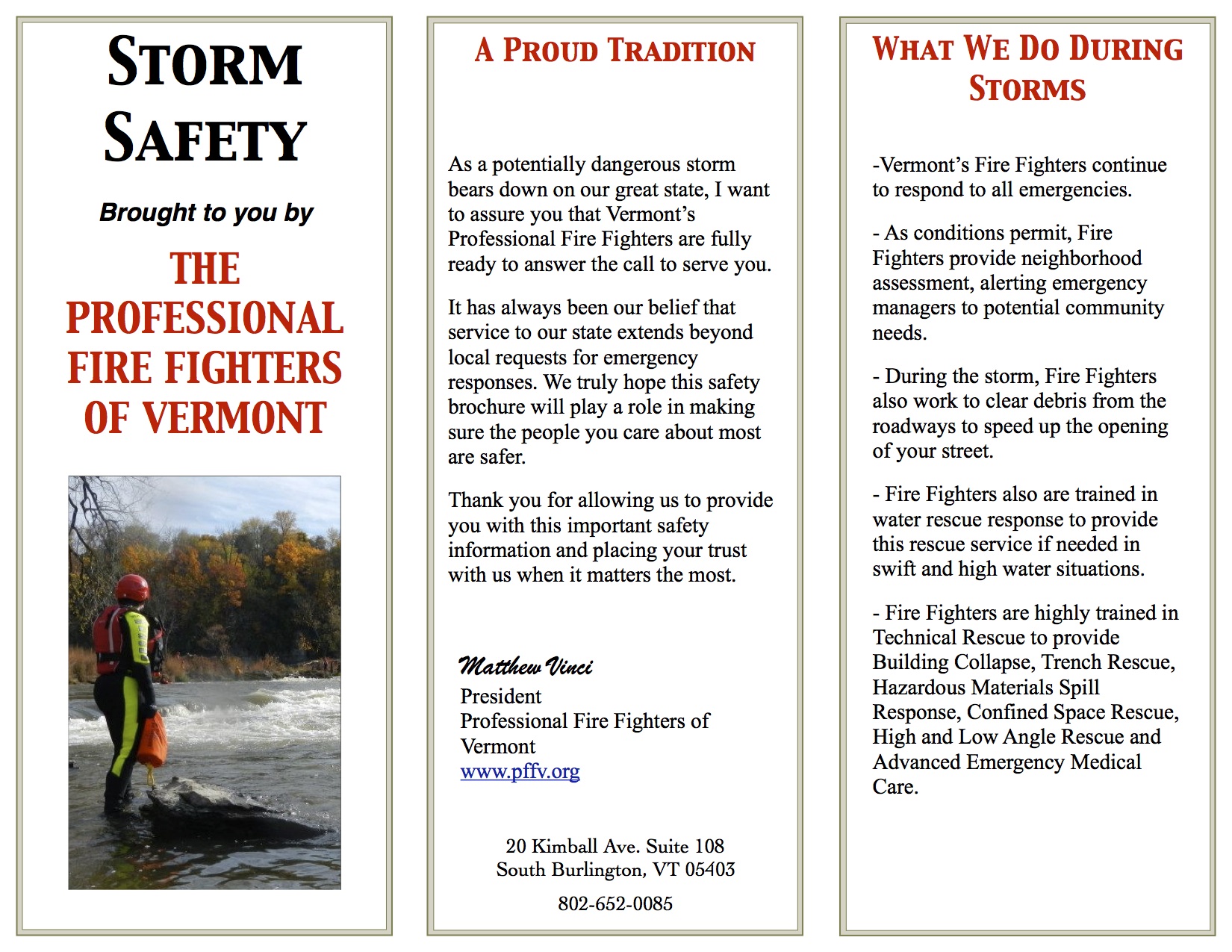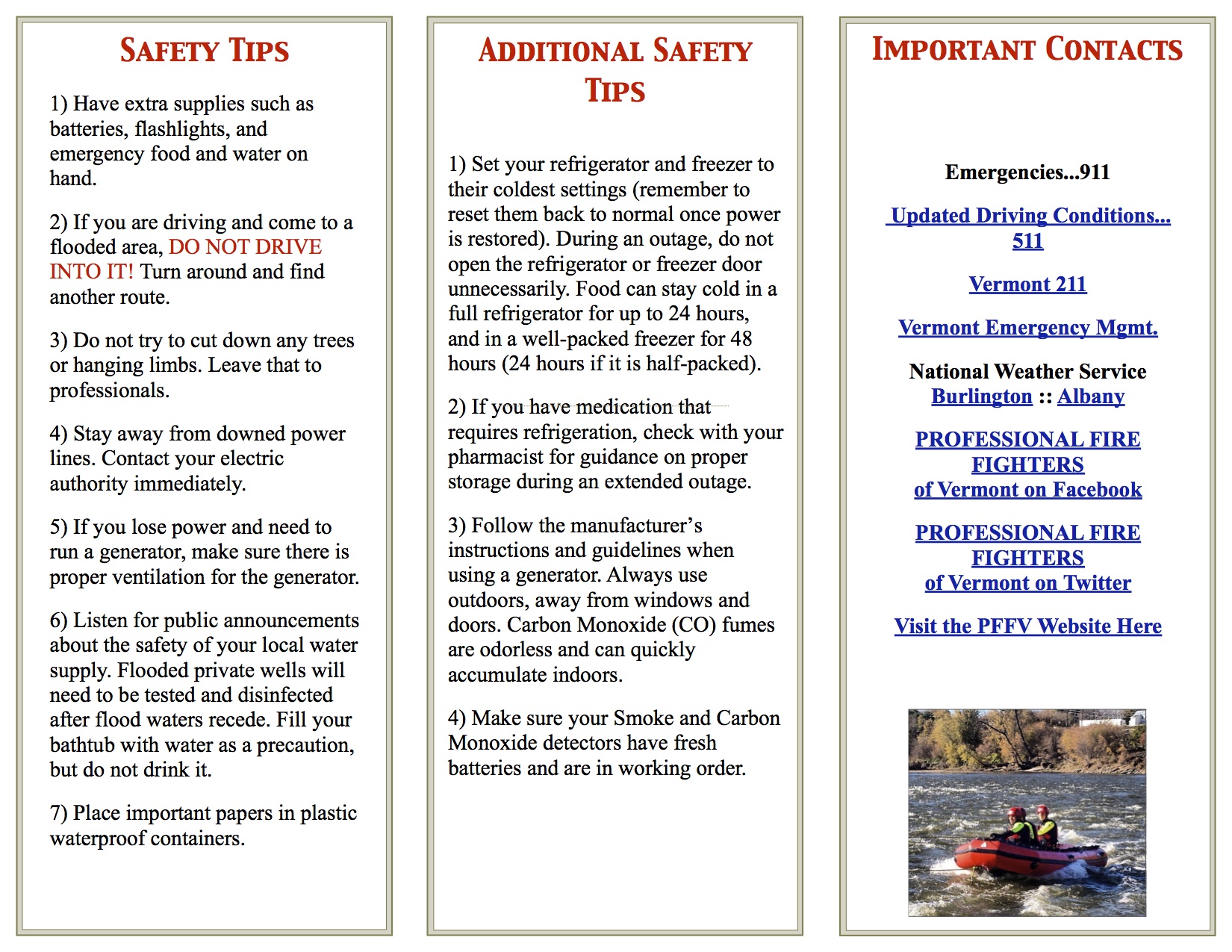 Download:

Storm Flyer PDF.pdf