| | | |
| --- | --- | --- |
| Welcome | | You are not currently logged in. |
The Importance of Photoelectric Smoke Detectors
The Professional Firefighters of Vermont worked hard with legislators to pass a bill requiring the usage of photoelectric smoke detectors in commercial and residential buildings in Vermont. Lives have been saved thanks to the hard work by the PFFV and the VT Legislature
Cuff Caner
Brother Spencer L3671 is actively involved with Cuff Cancer. Please support his efforts. Contact him today
The PFFV Executive Board met on June 12th via conference call to discuss the vacant Trustee position. After thoughtful discussion and deliberation about the three candidates for the position, the E-Board voted to appoint Brattleboro L4439 President Ron
Hubbard for the remainder of the term. We would like to thank all of the candidates that submitted their names for consideration and congratulate Ron on his appointment.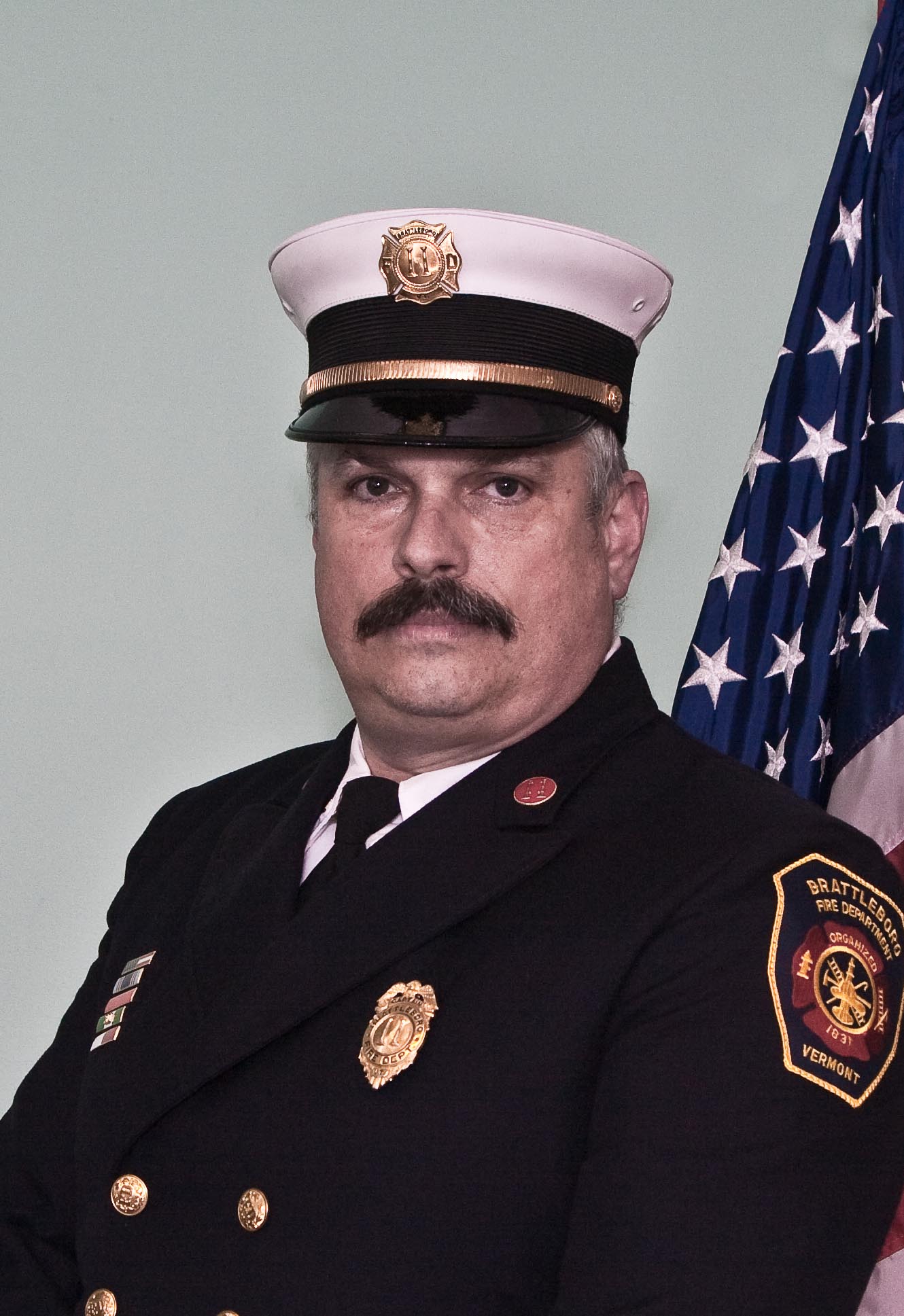 S.81 and S.85 signed into law by Gov. Shumlin
On June 13th at Central Station in Burlington Gov. Peter Shumlin signed two very important pieces of legislation into law: S.81 and S.85. Firefighters in Vermont are now safer thanks to the work of the State Legislature and the support of our Governor.
Please click on the attached PDF for storm safety information from the Professional Fire Fighters of Vermont.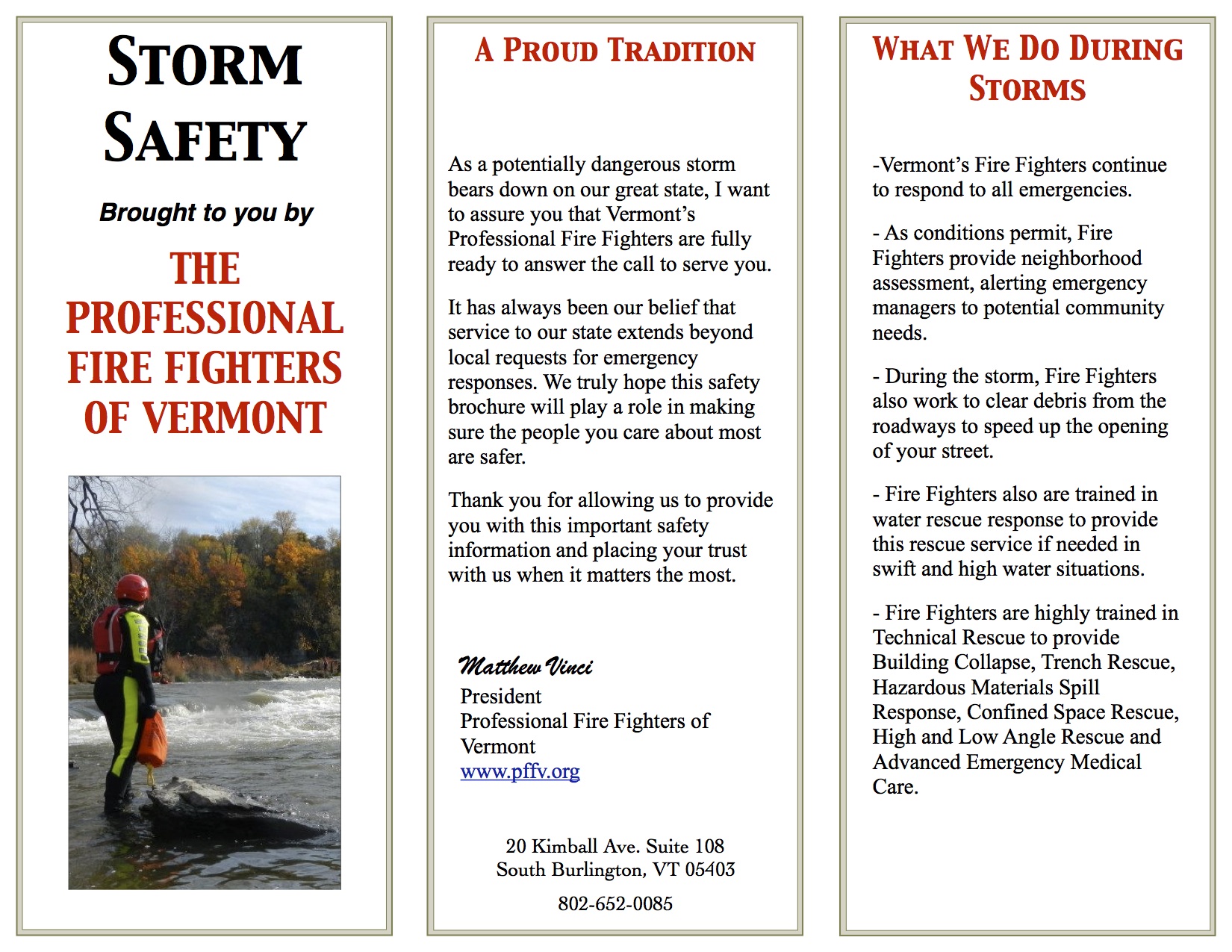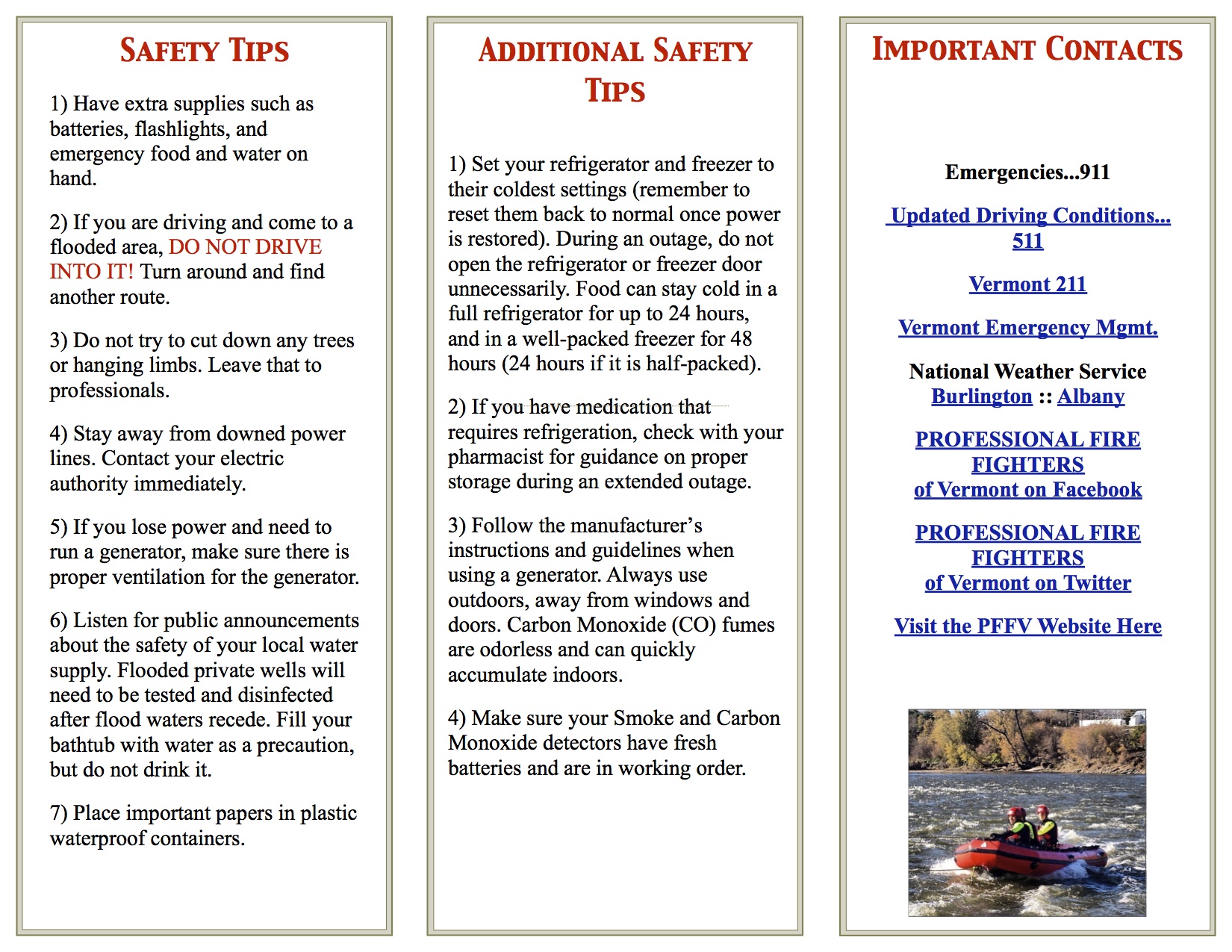 Download:

Storm Flyer PDF.pdf