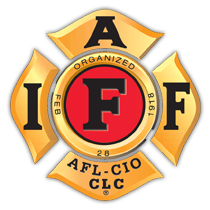 New England Conference
of Fire Fighters
_____________________________________________________________________________________________________________________________________

Join Us June 25-27, 2018
Dear Federal, State, and Local Affiliates of the IAFF 3rd District,

IAFF District 3 Vice President and NE Conference Chairman Jay Colbert announces the following:

You are hereby notified that, pursuant to the Constitution of the New England Conference of Fire Fighters, the 35th Biennial New England Conference will be held at the Foxwoods Fox Tower Hotel in Mashantucket, CT on June 25, 26, & 27 of 2018. The Mashantucket Pequot Fire Fighters Local 4746 and the Uniformed Professional Fire Fighters Association of Connecticut will be hosting the Conference and are suggesting arrival for Monday, June 25. The NECFF is the caucus of all the IAFF Locals in the 3rd District, and gives us all an opportunity to meet collectively in New England ahead of the IAFF Convention and hear from the General President and General Secretary-Treasurer who have been invited to speak. IAFF Peer Support training and IAFF PEP Classes will be offered. This will be our opportunity to hear and discuss Convention Resolutions.

This year we will have a special presentation from the Fire Chief Greg Cassell and Local 1908 President Steve Thompson from Clark County Nevada, who will detail the response to the October 1 2017 mass shooting. This is valuable presentation is not to be missed.

Additionally, you will receive updates from each of the State Presidents detailing how these difficult economic times are leading to unprecedented attacks on our membership, and how each state is dealing with these issues.

Resolutions will be accepted until Conference registration begins, but the business of the Conference will be greatly expedited if Resolutions are submitted to the Secretary-Treasurer prior, submit Resolutions to the NECFF, 43 Centre St. Concord, NH 03301.


REGISTRATION
IAFF Partnership in Education Training CLASSES
Click here to register
Union Administration Track
o Duty of Fair Representation -
o Discipline: Your Rights and Responsibilities -
o Ethics for Union Leaders -
Negotiations Track
o Preparing for Negotiations -
o Conducting Negotiations -
o Municipal Financial Analysis -
Health and Safety Track
o An Introduction to Behavioral Health -
o Cancer Awareness: Tools for Affiliate Leaders
o Staffing for Safety: An Introduction -
IAFF Peer Support Training
The IAFF has made Behavioral Health a priority in terms of recognition, treatment, and reaching out through Local leaders to get our members the resources they need to get them help.

As part of this, District President Jay Colbert has committed to bringing the peer support training to the 3rd District so we can train our members to become a peer counselor and help develop local teams. This two Day class will fill up fast and has limited seating. First come, first serve for registration.
Register a member here
Cost per student for this class will be $200
ACCOMMODATIONS
Call
the Fox Tower at 1 800 FOXWOODs and
mention the NECFF
Reserve a room online!
reservations should be made ASAP
SCHEDULE
IAFF Peer Support training class (day 1)
Golf at the Fox Tower Lakes of Isles Course
Call Jane at the UPFFA of CT at (860) 953-3200 to schedule a tee time, limited spots.
IAFF Peer Support Training Class (day 2)
PEP Classes
Please see the classes offered above, class size is limited so register today.
Wednesday June 27

:
Business Meeting & Clark County Shooting presentation
Foxwoods Fox Tower Hotel
Hosted by: Mashantucket Pequot Fire Fighters Local 4746 and the UPFFAC
Foxwoods Fox Tower Hotel
Hosted by: Mashantucket Pequot Fire Fighters Local 4746 and the UPFFAC